WELDING POINT OPTION

THE BEST CHOICHE TO WRAP COSMETICS Europalink introduces you to the new SpeedBOX and SpeedBOXWIDE two brend new solutions 100% made in Italy high quality unique on the market designed for the box cellophane wrapping suited for every kind of packaging providing cellophane bending and welding like high end cosmetics or pack of cigarettes. Speedbox is perfect to wrap cosmetics, perfumes, medical articles, games, food boxes, Jewell box cd, dvd box, Blu Ray box packages and much more in your mind. A perfect solution for all those into small medium runs when not required a very expensive industrial machine, and where is needed the typical beautifull chellophan sealing like the perumes.
The SpeedBox over wrappers machines are the cheaper solution you can find, you can quickly learn and pack fastly any kind of box with identical results like the expensive industrial machines. Do not be scared by the manual use, with a little practice, thanks to the continuous roll you can cut the film and make precision welds of any size up to 50cm, fast without any waste or scrap. Also, if your needs are constantly different, we can provide you suited bobine or you can use the continuous cutting module to adjust the Film width, good for your box. SpeedBox, SpeedBOXwide machines are completely manual, but acquiring a discreet operation you can quickly pack up to 150 boxes per hour depending on the size of your box. Now you can finish your packaging at home with SpeedBox, or restore the old boxes reducing costs les than 2 cents!
SpeedBox has a made-in Italy heavy duty construction, has an electronic display for the temperature adjustment and control in addition to an innovative system of adjustable clutch to set the film tension good to wrap tightly your packages. The double rollers system allows cellophan dragging without waves or returns extremely annoying in the works. SpeedBox allow you to wrap fastly using same industrials rolls, is equiped with strong alluminium special part to allow this. Our Wrapper is ideal tool for each task, you can pack from scratch or restore the packaging of all open boxes with ease.
WRAPPING JEWELL CASE BLURAY and DVD BOX: SpeedBox is perfect also for CD DVD Bluray or DVD BOX duplicators needing packaging JEWELL CASE (Audio CD) 10mm standard or 14mm standard DVD BOX or otherwise, you just need the right size rolls Europalink always have them ready for delivery. With tailored rolls you will be able to wrap both Jewell case and and DVD-BOX with a single machine, simply replacing the bobine.
WE SHIP WORLDWIDE THROUGH TNT-FEDEX / EUROPE PARCELL WITH GLS Logistics


ROLLS ALWAYS AVAILABLE :
14,5 CM width
18,0 CM width
21,5 CM width
25,0 CM width
30,0 CM width
35,0 CM width
JEWELLcase CD Rolls
DVD BOX Rolls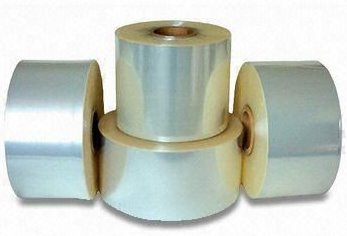 OVERWRAPPING COST LESS THAN 2 EUROCENT !!
AVAILABLE MODELS :
Speed

BOX

35 for bobine till 35 cm
SpeedBOX

50 Wide

for bobine till 35 cm

ADD-ON:
CUTTING MODULE continuos cellophan cutting option
WELDING POINT MODULE allow to point solder the square box sides

COMPLETE STEEL BOBINE HOLDER KIT good for quick bobine replacement

WIRES KIT N.3 replacing cutting wires
TECHNICAL DETAILS :
Packaging: almost every kind of box thickness min. 10mm
Production capacity: up to 150 pcs. /Hour
Film cut: low tension Thermal wire ni/cr
Packaging Welding: termcal stabilized panel
Temperature panel Operating default: 135° (30u)
Temperature Stability: ± 1°
Temperature: adjustable from ambient to 150° step 1°
Built in Internal Thermal protection
Cellophan tension - adjustable through manual clutch
Therma Blade engagement Protection
Cellophane: Bi-Oriented Polypropylene (BOPP)
Manageable thickness of cellophane: 20/25/30/35 micron
Maximum Coils width : SpeedBox: 35 cm
Maximum Coils width : SpeedBOXwide: 50 cm
Maximum Coils diameter: 28cm (11 ")
Production capacity / reel: varies based on
size of the box, on average, 4/6000 packs
Size: 42x19x45 SpeedBox coil (esc)
Size: 56x19x45 SpeedBox wide coil (esc)
Power supply: 110VAC/60Hz - 220VAC/50Hz - 350W
100% made in Italy - 100% EC parts only.
SpeedBox Net weight: 10kg (roll ex.)+5 for package
SpeedBOXwide Net weight: 15kg (roll ex.)+5 for package
English manual supplied
Technical support always available in o.h.